People!
We are cruisingggg through 2022 at a rapid pace- it's hard to believe we're already approaching February! I feel 2022 has some excellent stuff in store for us all. As for me, things are starting out hot with the two Sour Diesel plants entering the flowering stage. I've also taken a medical leave from work as I'm giving my body time to adjust to the new medication regime that I started at the beginning of the new year. During the time off, I'm trying to keep the body moving by taking daily beach walks. I figure if I can walk and move every day, I can avoid kicking the bucket, so that's the goal- keep the body moving. Also, I was lucky enough to have two of my sisters and my old man celly the New Year with me here in Oceanside! It was fabulous having family in town and spending time with the nieces and nephew. We had a blast walking the beach, enjoying some good eats, and having a bonfire. Definitely memories that I will hold onto and reminisce about frequently and big shoutouts and thanks to my family for making the visit happen!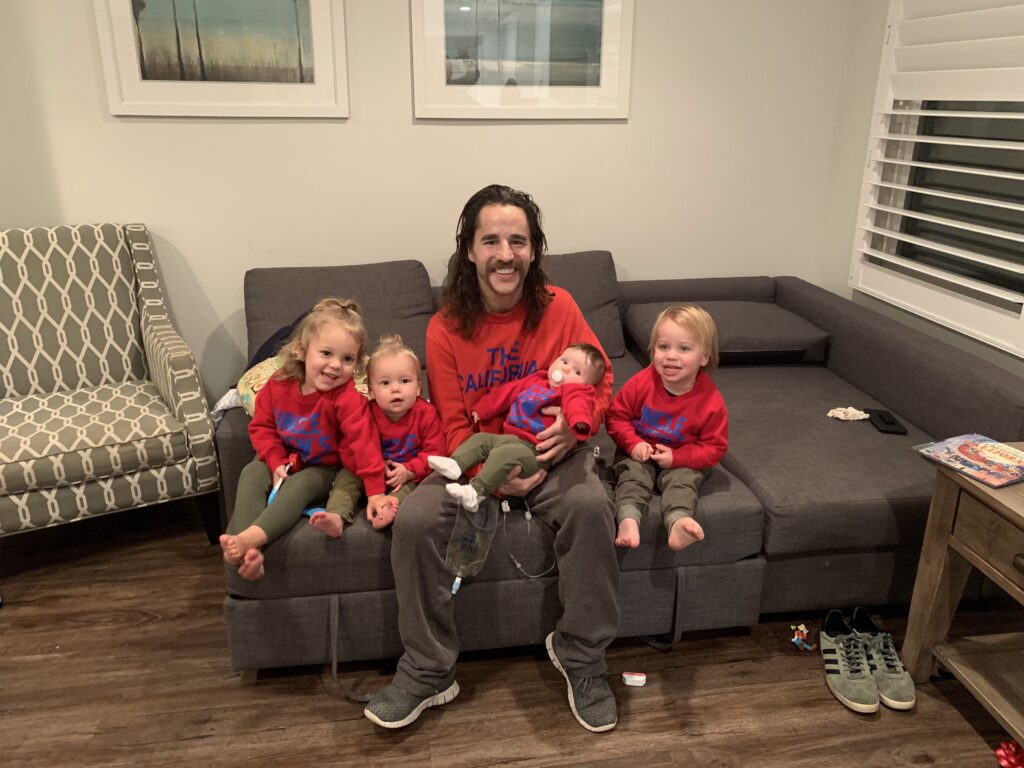 And now, let's dive into a plant update. The plants seem to be transitioning smoothly into the flowering stage. They have been in this new light cycle for 2 weeks and have already started the early stages of developing nugs. I am curious as to how these plants will turn out for several reasons. First, they weren't very tall prior to starting flowering, only about 18 inches or so in height; however, this particular strain is supposed to double in height during flowering alone! Second, I wonder if their current pots are going to be big enough for sufficient and healthy growth. I've read from several sources that you want to avoid transferring plants into new pots while in the flowering stage because it may cause severe stress resulting in a poor harvest. Finally, I initially had only used one of the overhead lights during the vegetative stage, but decided to flip on the second light for the flowering stage. I wonder if doubling up the light source will provide more energy to the plants and ideally a larger yield… time will tell!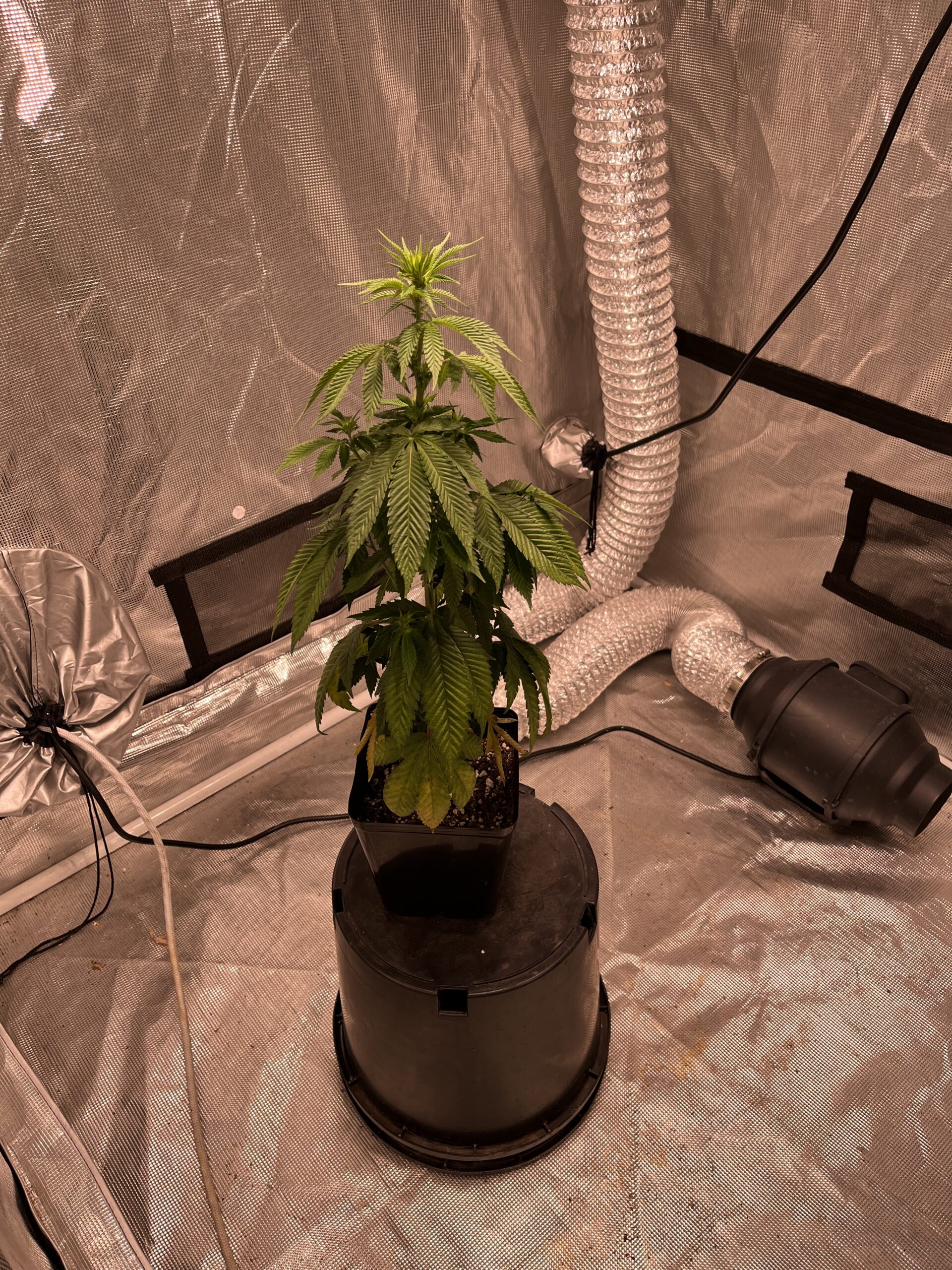 I'd also like to use this post to provide a brief update regarding my health and battle with cancer. I started a new immunotherapy drug at the beginning of this year which is supposed to synergize with the other two drugs to combat the disease. The drug is in pill form which is useful because it doesn't require any additional visits to Moores Cancer Center (UCSD) for infusions and I can simply take it at home; regardless, I still visit Moores every 3 weeks for my infusion with the other two drugs. These visits are usually a packed day; I start with bloodwork usually around 8 or 9 AM, see my Oncologist after blood work, wait a few hours for the results, and then if everything checks out- I receive my infusion with the other two drugs, typically lasting about 2 hours. Usually I'll get home early in the afternoon, maybe 1 or 2 PM. I try to have fun and make a day out of it. For example, there is an awesome dispensary just a few minutes from Moores, so I always stop in after my visits to scope the products, maybe snag a few pre-rolls or nugs, especially if they've got any deals going on. I also treat myself to some sort of dins in the evening, it always depends on what I'm in the mood for- could be a quick stop at Frazier Farms, perhaps a Big Mac, or even some tacos from one of our fine Mexican establishments.
Ultimately, not a ton has changed in terms of the prognosis with cancer. I am thankful that my doctor and medical team have provided me options and also a decent quality of life as we move forward. There is still a ton to manage, but I've got the support from many individuals who always seem to step up at the right time. I do try to remind people that this disease is a slippery slope. It seems like one day I'll be feeling good, then suddenly start feeling some light symptoms (maybe a headache or cold sweats), and bam- it'll end up as a full blown hospital stay with complications related to the disease. I've been fortunate enough to bounce back from those scenarios (including my most recent stint in early December), but there will be a situation in the future in which I'm unable to bounce back. Until then, I'm going to keep enjoying each day, slaying n00bs while gaming, walking to the beach, laughing with friends, and loving all of you people.
Finally, I want to say thank you to everyone for supporting and listening to the Death with Dignity Podcast. If you haven't done so, I encourage you to listen to the most recent episode, episode #8 featuring Dan Diaz. He shares an incredible story and it provides an opportunity to reflect on your own life.
Here's to healthy buds, a new year, and new opportunities each day. Love y'all!
TCK