Hi Friends-
I hope you are having an excellent close out of Summer and getting ready to embrace some beautiful fall weather and eventually that winter turmoil, for my friends back in the Midwest. It's somewhat odd because here in the San Diego area, it heats up around September and October, temperatures reaching the 80s here on the coast, and even greater inland. Last Friday I showed up at my school in San Marcos and it was a fiery 94 degrees!
The weather and climate out here was a trip for me, especially for the first few years upon my arrival to San Diego. I grew up in the midwest in which we have a very distinct Winter, Spring, Summer, and Fall. After moving to San Diego in August of 2014, it was almost as if time had stopped as I was thrusted into a constant, consistent climate of sunshine and warm weather. I ain't complaining- the weather is a large reason why I moved to San Diego, but it took me roughly 2 years to shake the feeling of being trapped in some alternate dimension or time loop in which it felt as if there were no seasons or time change.
I suppose I'm sharing this because I was recently home for a few days over Labor Day Weekend and saw some evident signs of fall. Leaves changing colors, weather cooling off, humidity dropping, etc. Out here, there are minimal signs of fall (unless traveling up north or to the mountains), and I do miss some of those changes. Anyways, with that, please know that Oceanside and the Nevada House is always open to visitors, especially those trying to escape that Midwest winter.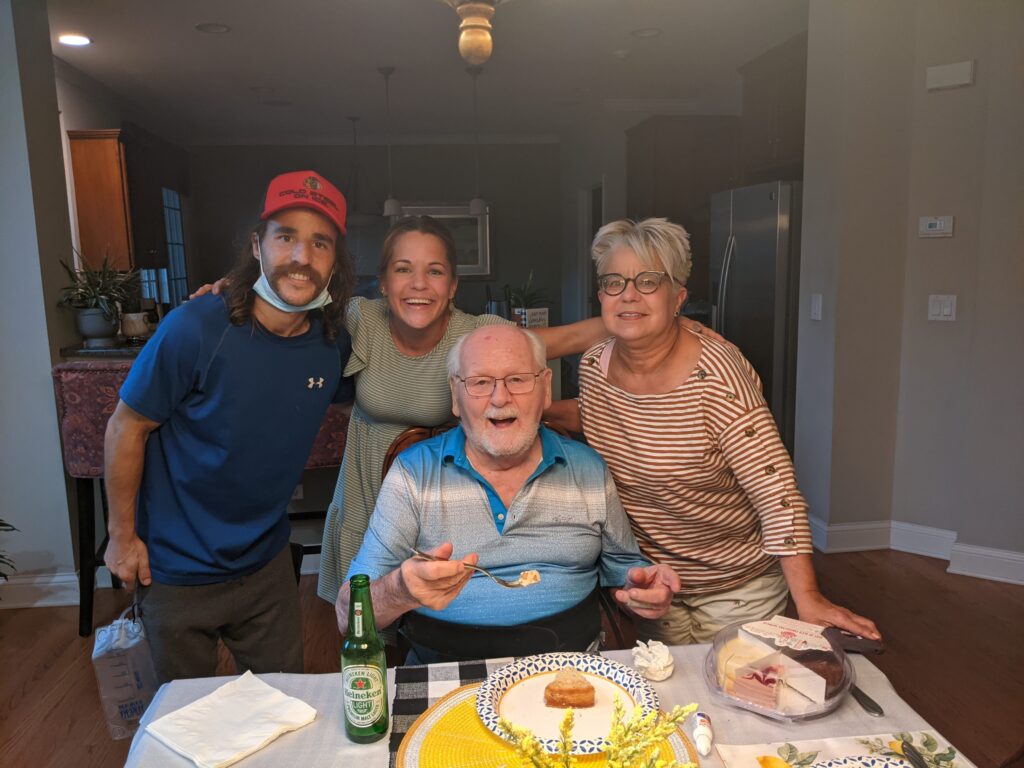 Now, back to business. After our last harvest, I decided to take a break from growing for two reasons. First, I was curious to see how our electricity bill would fluctuate if we weren't growing, and let me tell you- it surely did. The bill dropped tremendously over the past two months; although, based on the amount of cannabis we enjoy, it's still a better move (financially) to grow and enjoy our own products rather than purchasing from dispensaries or other sources. Second, my hope was that our last harvest would be plentiful and support us in between grow sessions, although my calculations were off on this one. It's all good though, I'd rather share the wealth and love for the product with friends and family.
I have to give a shoutout to my buddy Mike who has been an inspiration related to growing the goods. He was the person who got me interested by sharing his experiences with growing cannabis, as well as encouraging me to give it a shot. When I was home over Labor day weekend, he brought several strains of grass that he grew and I gotta say- it was prime time stuff. Cream of the crop: green, frosty, skunky, dank nugs covered with glorious pistils and trichomes. After investigating his supply, I got the itch to get started again.
Mike also gave me the name of a company who provides cannabis seeds, so naturally upon returning to San Diego, I immediately started the search for our next strains. It's tough picking cannabis seeds, because there are thousands to choose from! I've learned to target the seeds considered feminized- this takes out the guessing game of whether you're growing a male or female plant. Other than that, there are variations of seeds such as Autoflowering versus photoperiod, different types (sativa, indica), different companies, etc.
After some research and exploration, we decided to go with a classic strain: Humboldt Sour Diesel! This is a classic marijuana strain, usually developing dense, gassy, skunky nugs- as indicated, HSD provides the user with a euphoric high, perfect for anyone looking for creativity, energy, motivation, and inspiration. The Humboldt Sour Diesel is a Sativa dominant strain and was developed here in the Golden State. Humboldt County is notorious for vast amounts of cannabis cultivation. Located extremely far north, Humboldt is nearly the end of the line, almost bordering Oregon. It's a beautiful area with glorious outdoor activities and natural wonders.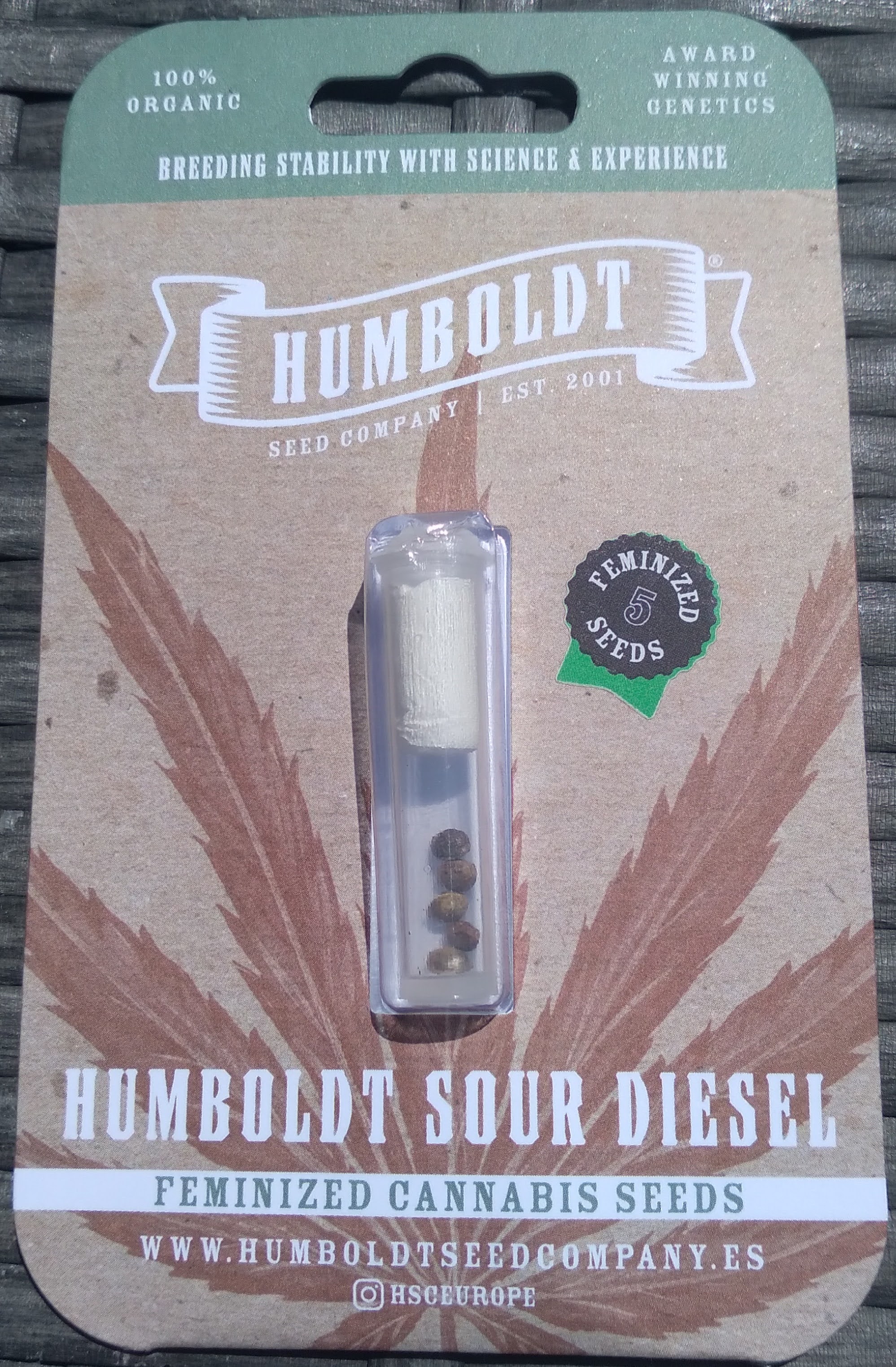 We purchased 5 Sour Diesel seeds, and were also given 3 freebies. One of the freebies is an indica dominant strain called White Widow. White Widow is considered one of the more potent strains in the cannabis industry, providing a fast yield and buds littered with a white layer of trichomes. This strain has been recognized in the cannabis community for decades, also receiving awards and accolades at the Cannabis Cup.
Along with White Widow, we were gifted two seeds of Cream Caramel. I hadn't heard of this strain before and did a little research. This is also an indica dominant strain with genetic traces of Blue Black, Maple Leaf Indica, and White Rhino. This is considered a "synthetic variety" as the cultivator managed to use a combination of three different types of cannabis genetics. Supposedly, Cream Caramel is the winner of over 20 different awards in assorted Cannabis Cup competitions. It has been used as a medicinal strain as it provides pain relief and helps reduce insomnia.
Humboldt Sour Diesel, White Widow, and Cream Caramel will be in the works! I'm still flirting with the decision as to whether or not we should grow the different strains at one time (indica versus sativa) as there are pros and cons to this decision. The pros are having different strains available around the same time and that growing many plants at once will increase yields. The other side of the coin- it can be tricky as each strain is unique in its own right; needing different amounts of time in the veg stage, size/growth of plants can be a problem, and the plants may need to be harvested at different times. I'm confident it can be done with the proper attention and equipment though, especially as all of the strains have flowering time of roughly 8-9 weeks.
The seeds are currently in the germination stage and we're hoping to see greens or small seedlings in a week or so. I decided to go all Natural on this batch and plan to stay away from chemicals or additives- I want to see what these beauties will be like with classic H20 and light exposure, although we may need to add certain nutrients at some point based on development.
We'll keep you posted and get some photos of the seedlings when they arrive. Until then, keep it real, friends.
Love,
TCK