Dang, another birthday- how badass is that? For a while there, I thought I had minimal chance of making it to age 33; this was based on my stage IV cancer diagnosis, along with various tests (such as a genetic profile of the tumor/cancer), and finally, input from multiple Oncologists agreeing that I had six or less months left to live. Those fears were very real from December 2020 until I made it to age 33 in May of 2021.
And now here we are- May of 2022 and I made it to 34! Pretty cool stuff considering the conditions and scenarios I've been forced into. May 15th was a pretty sweet day, and a righteous weekend overall. My roommates, friends, and mom made things special with some pizza, hockey, video games, and a unique bonfire- bursting with cosmic flames. A perfect way to wind down the evening (Shoutout to Kate Y. for the trippy fire effects!). The low key celly was ideal for what's been a busy month.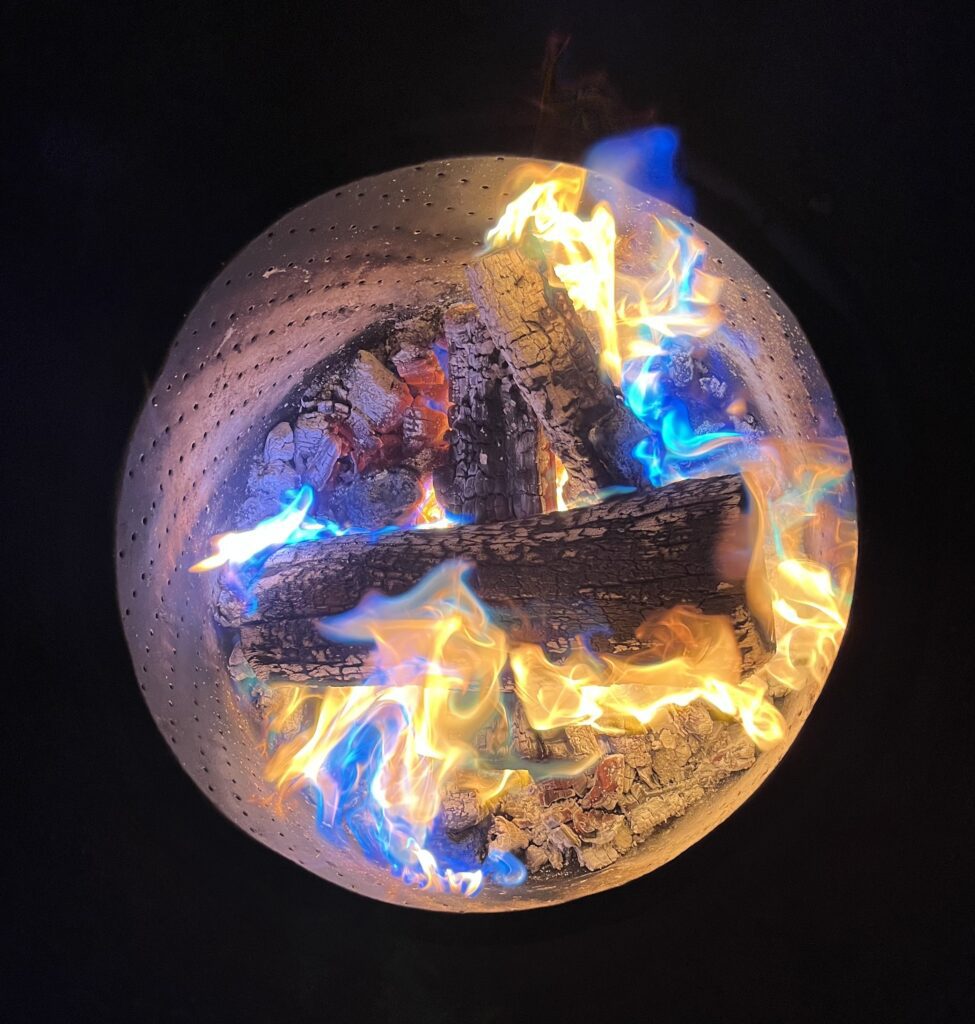 My mom has been enjoying the start of her retirement as she's been here in California since the end of March with plans to return to Illinois sometime in June… We joke that perhaps she will never return and the Nevada House might have a new roomie!! My mom had a few of her own roomies come and crash at her pad for a long weekend; several weeks ago, two of my sisters visited (Katy and Kelly) from Colorado. We explored Joshua Tree National Park, scoped some sparkly stars under a waning crescent moon, and of course, enjoyed some beach walks and fine California cuisine. Ah, the California odyssey, a groovy adventure- Deserts, Mountains, Forests and the Ocean all to be experienced within a few hours… You could spend a lifetime venturing out here, and still not explore all of the glory this majestic land has to offer.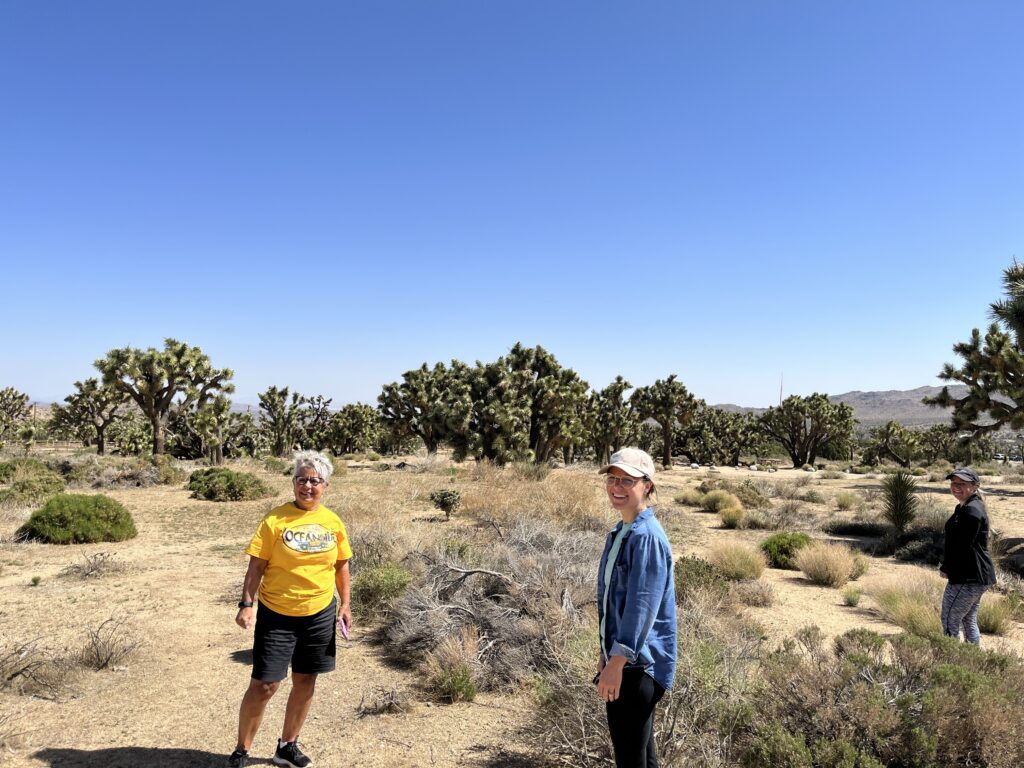 I've been continuing my medical leave from MHHS. Although it's a bummer being away from the classroom, and I miss being with my crew, I think it's necessary for the bod. Having cancer can be a full time job in itself; lots of scheduling, fighting with insurance, getting to appointments, tough days with side effects, pain management- it's endless, really. As for the current regime-I'm taking daily Immunotherapy pills and receiving infusions every 4 weeks of two other Immunotherapy drugs. The Trifecta: I like to think it's working, and recent bloodwork shows promising numbers.
Physically, I've been feeling pretty good. One of the trickier tasks involves pain management, yet I've been fortunate to have a Palliative Care team that stays on top of that piece, working with me to provide several medications to reduce the discomfort while staying functional and aware. Other than that, we grind on. Not a lot will change with the treatment plan unless things go south and the treatments stop being effective, then it's back to the drawing board (and even then we are extremely limited in treatment options). Overall though, my oncologist is very pleased with how I've responded to the new treatments that we started back in January, and I have to say I'm quite pleased too. I feel pretty damn good all considering.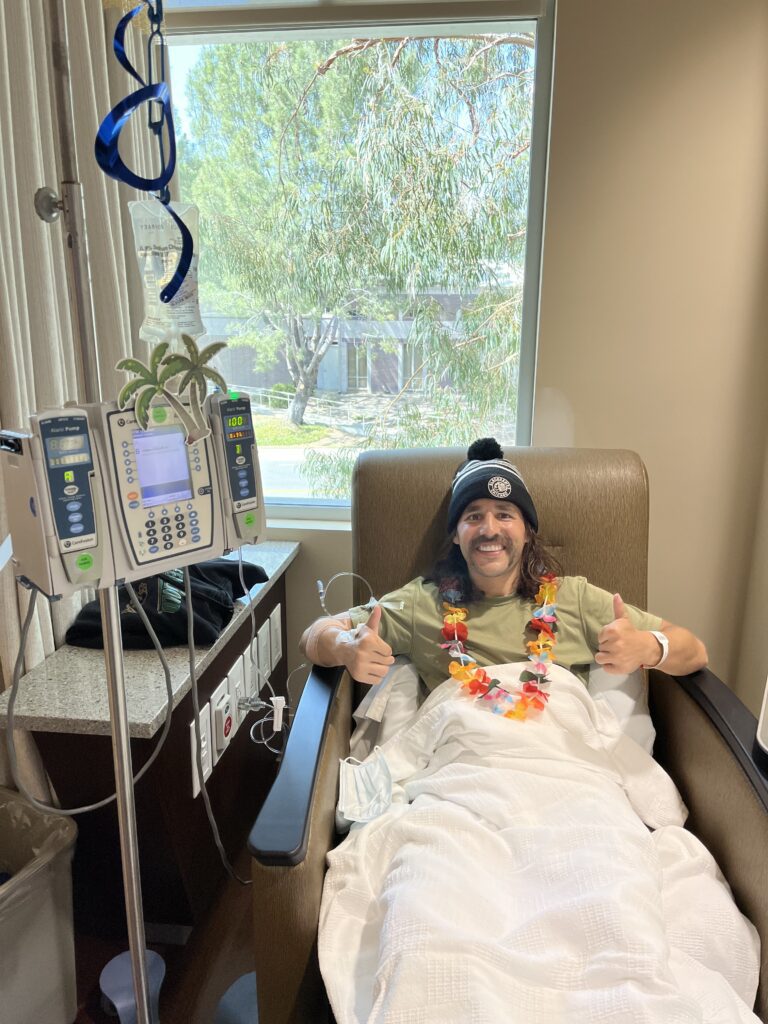 It's tiring though.  With my 34th birthday, I realized I've been sick with cancer for over 5 years now.  My oncologist often reminds me, "There is no finish line"… And he's right- I will never be able to show up to his office one day, shake his hand, and say, "Thanks Doc, see ya never".   We will have to work together to manage this disease as it slowly ravages my body and will eventually end my life.  Hardcore stuff.
I feel that's where I'm gaining a better understanding of this situation and my disease. Having cancer sucks, there's no doubt. And I very much wish I wasn't in this scenario, yet I recognize there is nothing I can do to change my body and rid myself of this disease. Holding and maintaining the mental edge is where I have an advantage over the disease.
For example, I am trying to slow down and embrace each day along with the opportunities that each day presents. A beach walk, recording Podcast episodes, playing video games with my roommates, creating a "to-do" list, suntanning with Jaxson, driving to infusions, a simple email response, or enjoying a Cheesy Toast with my Mom; some of these tasks and events may feel trite and trivial, yet with each choice we make, we could never comprehend how big of a ripple we are making in the water, and how that wake can impact so many others over time. Maintaining the proper attitude and perspective can provide triumphant, life-changing, monumental opportunities even in the most mundane circumstances. It's all perspective, right?
It's bizarre and the ultimate paradox- although I am dying from cancer, I haven't been happier. I get it- that's weird! And It's hard to explain. And I'm not perfect and I'm not trying to pump my own tires, but hear me out. Having a terminal diagnosis of cancer and also the choice of Medical Aid in Dying is strangely liberating; the disease has already taken so much from me, but I feel I can take back control by having the option of MAiD. I don't have to die a terrifying and excruciating death, I can decide when I've finally had enough treatments or when the pain is too much to handle. I am no longer afraid of death and dying and feel I can truly live in peace and happiness.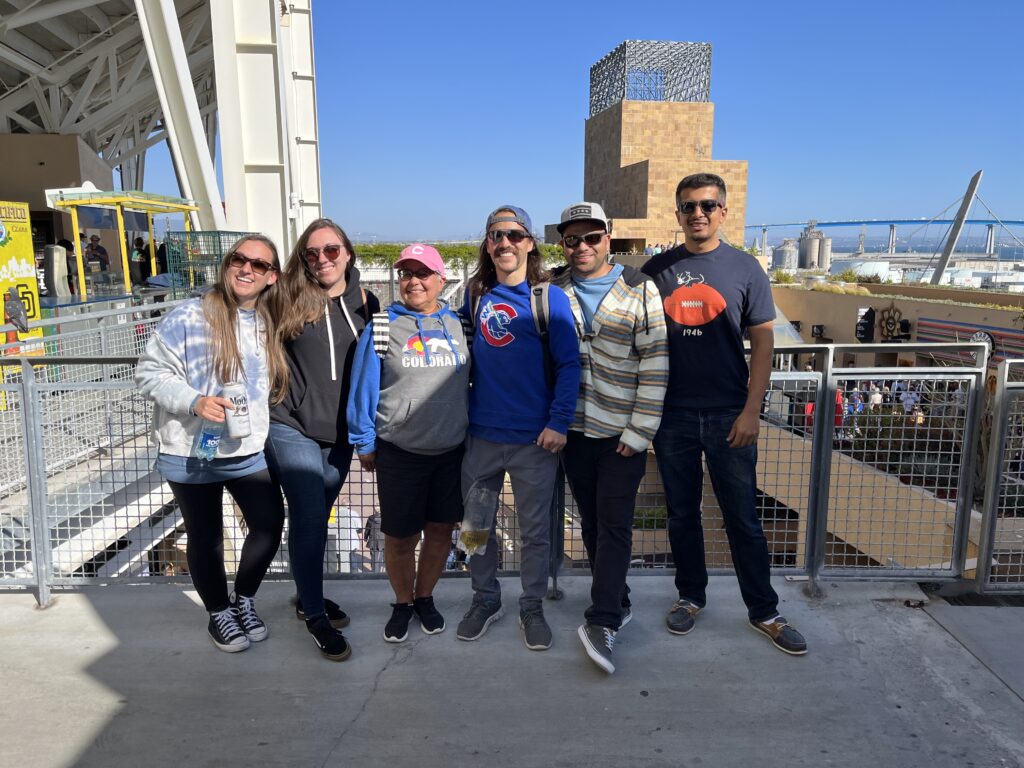 As I am essentially planning the end of my life, it forces me to reevaluate and identify what's important. I feel like I've identified those important things, and now that I understand what they are, I can seek them out and revel in those beautiful and favorite moments. I can embrace each moment and the sensations that belong to each moment. I've gained a different perspective when problem solving, ultimately realizing that a lot of my "problems" aren't actually problems- more of a slight inconvenience; This perspective helps eliminate stress and anxiety as I recognize what's in my control (my attitude and perspective), and ultimately to just go with the flow and ride the wave.
Another exciting highlight from the month of May: a chance to take the Pod' on the road and cruise up to Santa Monica to visit with our dear friends Serene and Ray for the day.  We worked with Serene on her documentary, "Take Me Out Feet First", and also recorded an episode for the, "Death with Dignity Podcast".  We battled various landscaping companies for serenity while recording, explored the Santa Monica beach, and ended the evening with some delicious spaghetti bolognese and a divine berry crumble crisp dessert derived from the Heavens above.  A very productive day filled with the opportunity to reflect, laugh, and solve some of the world's problems.  Other memorable month of May events- LegoLand, pulling a "Ferris Bueller's Day Off" and catching a Cubs game @ Petco, and a Mother's Day Surf N' Turf that would rival Gibsons Steakhouse.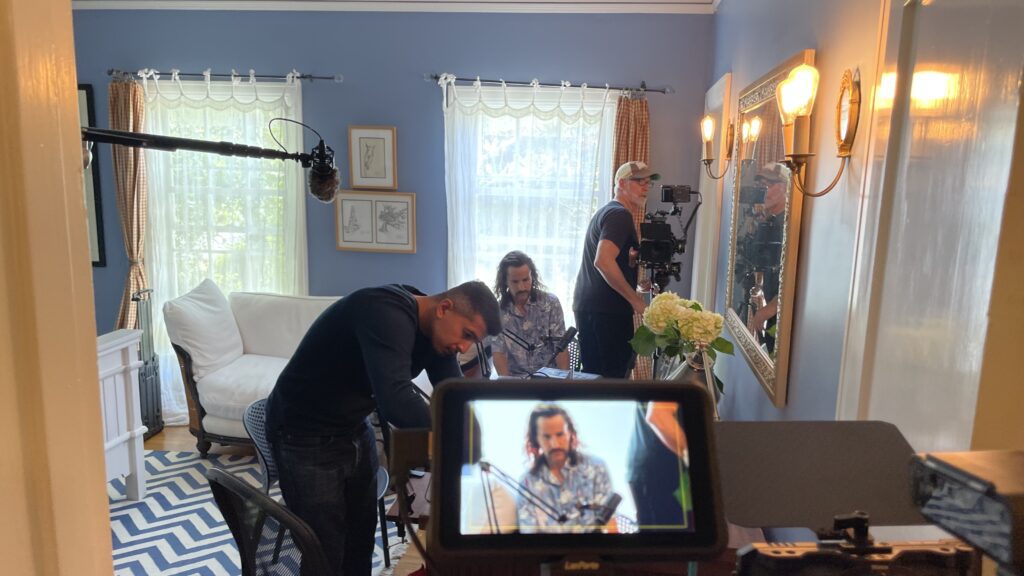 I'm also excited to share about a webinar speaking opportunity I have with Compassion and Choices. I've mentioned the Compassion & Choices organization on the Podcast several times, they are an advocacy organization fighting for end of life care and autonomy. On Thursday, June 2nd, from 4-5 PM ET, "four C&C storytellers will share their experiences of what it means to live authentically at the end of life and how they came to advocate for increased awareness and expanded end of life options nationwide". Myself, along with three other brave and beautiful people, will share those experiences.
If you happen to be free on that day- join us! It might be an opportunity to learn more about End of Life planning; take a risk and empower yourself to take on that task if you haven't already done so. And I understand- it can be scary and overwhelming, yet organizations such as C&C hosting these events can help alleviate some of that anxiety while helping guide you in the proper direction. And please know that I am here for you as well, if you want to talk about this topic, I would be honored to listen and support you.
If interested in joining the Thursday, June 2nd Compassion & Choices Webinar, simply click here to enroll; signing up will give access to the video link on the day of the event. Also, give me a shout if you have any questions regarding the event or need anything clarified, I'd be happy to help.
That's about all I got for now, friends. I'm working on an update regarding the cannabis plants (the last few weeks have been quite the roller coaster in that department), along with another project we are working on- details to come soon (like real soon, probably tomorrow- sorry to light up your inbox haha).
Thinking of you and sending nothing but good vibes!
Each Day is a gift
Ride the Wave
Believe in the Good
-Flack
Also, shoutout to my favorite PenPal- you know who you are!!