Hey people-
Well, we've officially reached the end of the summer; at least that's how I perceive it as students and staff are heading back to school. I understand we've still got a bit of time until the ol' Autumn Equinox rolls around (9/22/21 if you're curious), but as I've been in school for essentially my whole life, the end of summer comes when we go back to school. It's exciting stuff though, I feel like a new teacher again as this is the first time I'm physically in the classroom since September of 2019. The health piece, combined with the pandemic, has made it difficult to physically be in the classroom. I'm excited to update you regarding work, along with our summer harvest, and a new project we've been working on related to Death With Diginity.
Last Tuesday was our first official day with students! As mentioned, I'm thrilled to be in the classroom, though I did forget how much energy it takes to run that show. I figure once we've been going for a few weeks and establish the routine, things will get easier and the body will adjust. For now though, I'm certainly catching some good Zzzz's. Our district requires students and staff to wear masks in the classrooms, and we're continuing to take extra precautions given the pandemic. Overall though, it's refreshing to be in the classroom and I plan on sticking with it as long as the bod is holding up.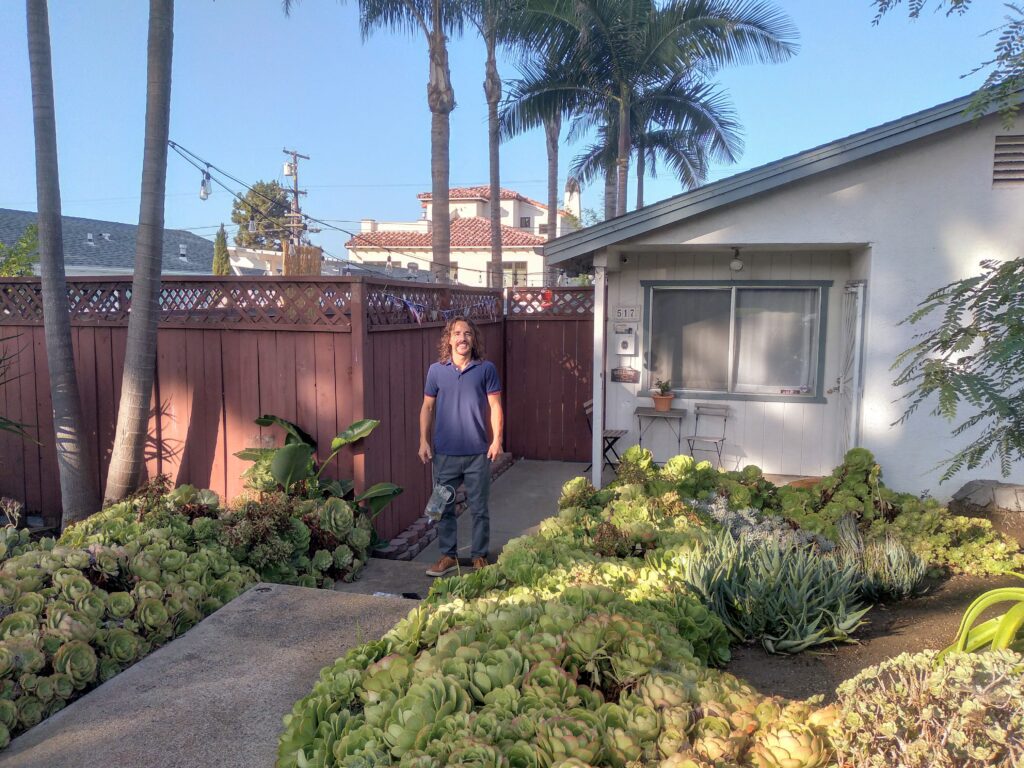 You may recall a couple of months ago that we were on the brink of a fresh harvest with a total of 10 plants! Well, we did have a successful harvest, in fact, there are still 2 plants hanging in the tent, drying and developing those trichomes and aroma. Overall, I was pleased with the quality of the harvest (both Banana Hammock clones and Rawtton seed strain)- the goods certainly do the trick, giving the user a relaxed body high, relieving any aches/pains, and increasing appetite. The Rawtton nugs seem to be more potent.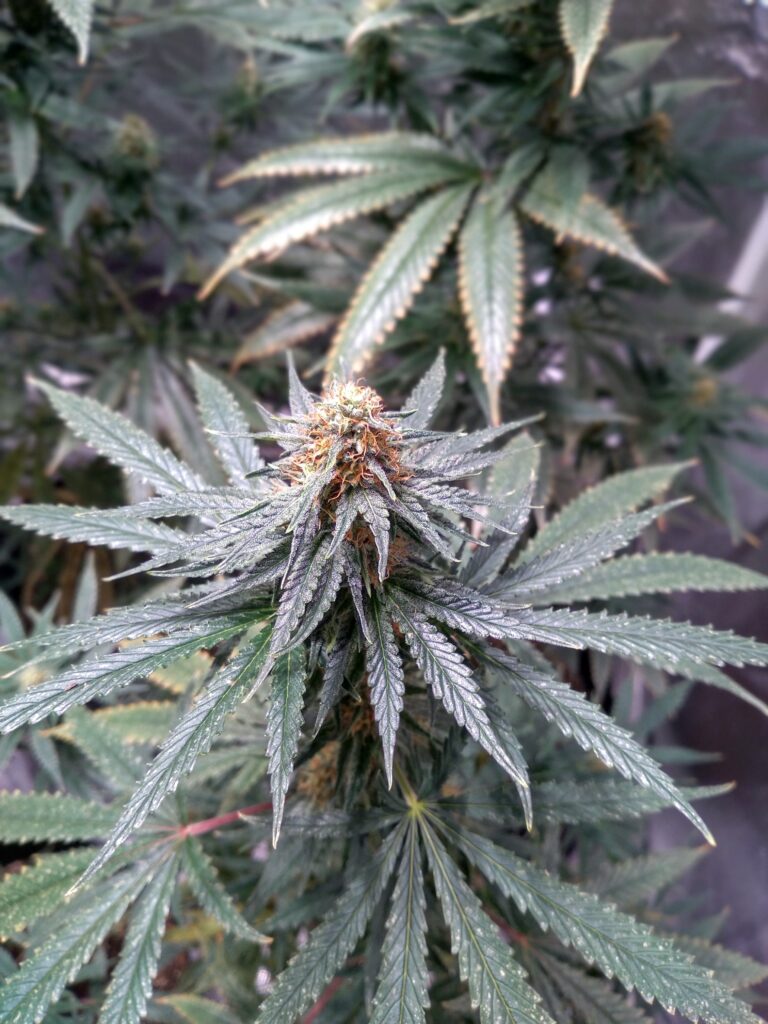 The quantity and overall taste of the harvest could have been increased. We grew roughly 1 oz. from each plant. I feel the taste/smell is more earthy and the overall product I would qualify as simply, "regs". Regular weed, schwag, dirty weed- not the cream of the crop but will certainly get the job done. If nothing else, we've been well covered throughout the summer and beyond. Since our last harvest, I've taken a break from the growing and plan to pick it up next month or possibly October. We're currently in the process of selecting some new seeds.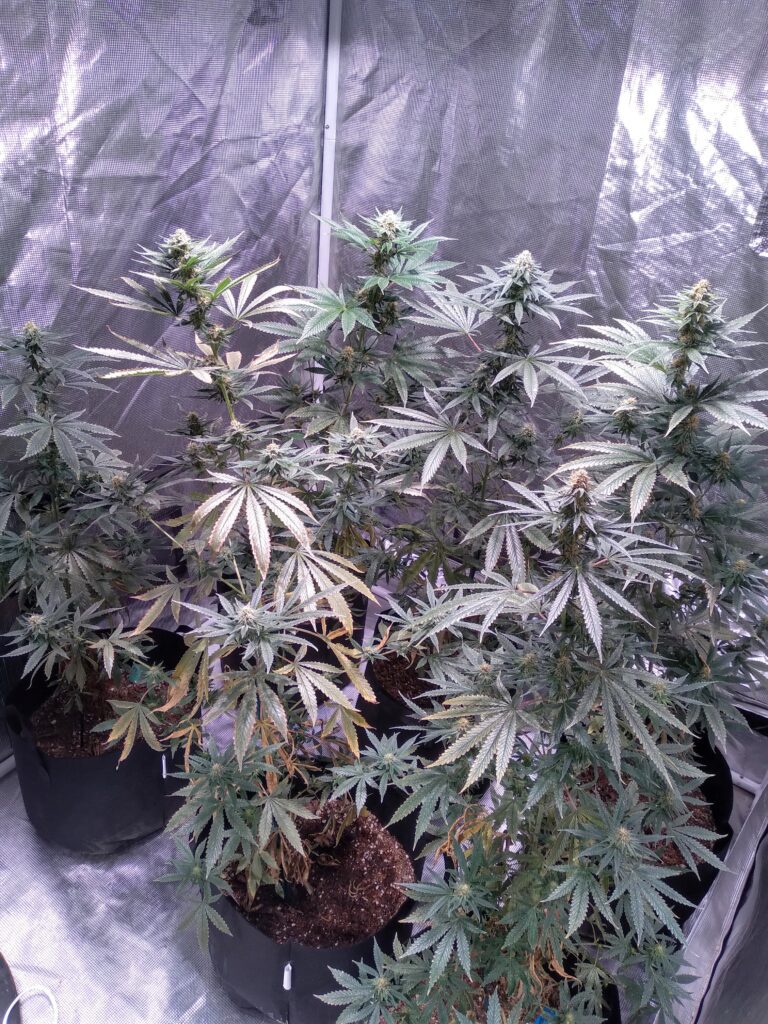 We've also been busy with another project this summer, focusing our efforts on a Podcast with the subject being Death With Dignity or the End of Life Option Act. As many of you know, I'm in a position with my cancer in that it is extremely unlikely we'll be able to cure the disease. Due to this status, I'm eligible for the End of Life Option Act which gives me the choice to end my life in a humane and dignified manner should I reach a point in which I felt this action is necessary. I feel I would use this medication in two scenarios- the first being due to significant, chronic pain, and the second being a case in which I lose independence and overall autonomy of my body. Truthfully, I am in chronic pain, though it is managed very well by meds. Also, I am still receiving treatments to help manage the disease and we will continue these indefinitely. Overall, I'm feeling pretty good all things considered. And good enough to be in the classroom, so that's a small victory in itself.
Now back to the Pod. The purpose of the Podcast is to explore the physical, social-emotional, and spiritual elements related to the Death With Dignity process. Over the summer, we've interviewed a variety of individuals; including family members, doctors, social workers, and even political figures involved with the End of Life Option act. We are looking to gain more insight through the lens of Hospice Care Centers. We hope to learn more about the DWD process and ideally provide positive insight along the way as this medical option is still quite taboo within the medical community and society as a whole.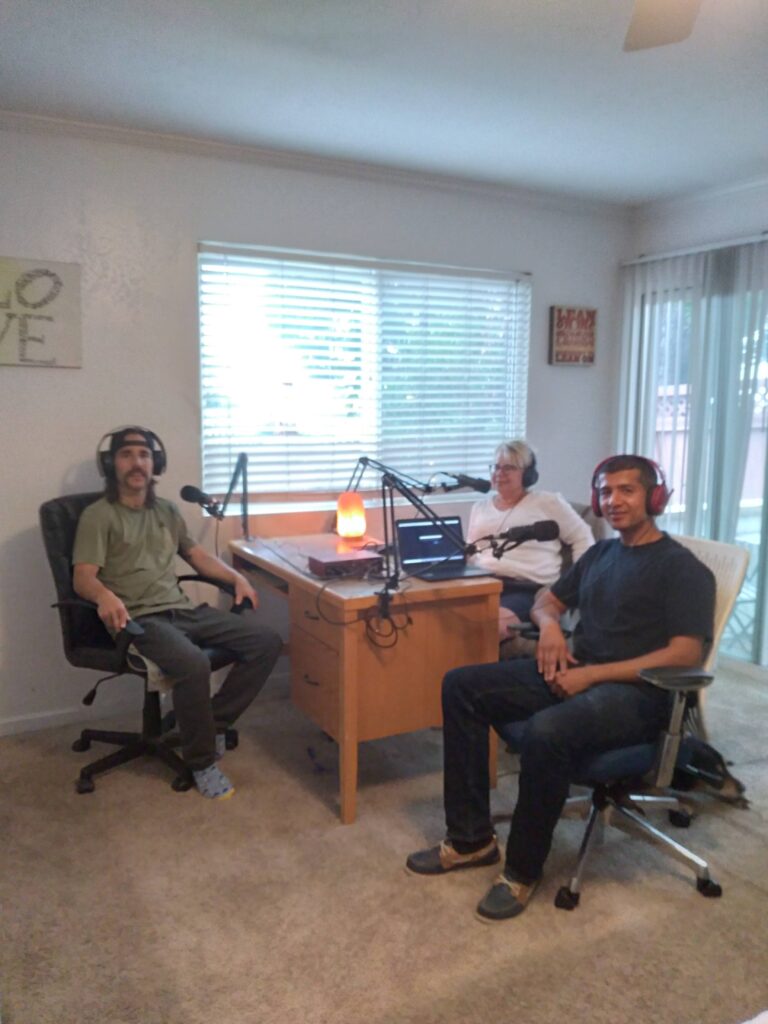 We hope to launch the Podcast by October and will certainly provide updates along the way. I have to share- the recording and development of this podcast has been cathartic, providing an opportunity to reflect at the deepest level and reinforce my belief that we are all on the proper path. Although the topic is heavy, arguably one of the heaviest topics to discuss- it's necessary. If there's one thing we have in common amongst each other, it's that we will all experience death at some point.
I would also like to share that I have 0 expectations regarding this Podcast. I don't expect it to "go viral", even if nobody listens to it- that's OK. This experience has helped me process my situation and prepare me for the inevitable. It's been a powerful experience and I feel we are just scratching the surface.
I do thank you for joining me on this journey- both the cannabis adventures and experience with cancer. You people have been my biggest supporters; I recognize simple words on a blog will never fully express my gratitude or love for all of you. Thank you for the constant support- we got some good things coming up!
Love you,
Flack